Garments/Crew Neck T-Shirts
Select Products Online offers exercise, fitness, boxing equipment Our online store featuring over 300 products for sale under a secure connection, for all your exercise, fitness and boxing needs.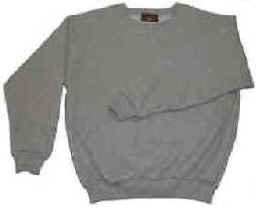 (Click Image to go Back)

S1301 CREWNECK SWEAT SHIRTS
80% cotton and 20% polyester
blend fleece 16 oz.
Ribbed cuffs and waist.
Colors: Grey, Navy, Black
Adult sizes: S - XXL

Made in Canada



A Note About Security:
We use Secure Socket Layer (SSL 3.0), an Internet
industry standard, and state-of-the-art encryption to
keep your credit card information secure.